Doctors
Jeffrey D. Shafer, DVM

Co-Owner
Dr. Jeff graduated from veterinary school in 1982. By 1987 he and wife Laura were ready to move Upstate and embark on the operation of the Vestal Veterinary Hospital. Having graduated from Ohio State University, Jeff is a "Buckeye" through and through. (Rumor has it that he tricked Dr. Laura into having their wedding colors scarlet and gray so as to be a real Buckeye event! It really was a very sharp looking bridal party.)
Dr. Jeff has a cat, Lewis, while the rest of the household claims title to two dogs and miscellaneous fish and aquatic creatures. When not at work (some say this is not very often, others say it's definitely not often enough) he enjoys golf, working around the house, reading (favorite authors Tom Clancy and Robert Ludlum), and playing the piano. It goes without saying that he enjoys watching Ohio State athletics on TV whenever he has the opportunity.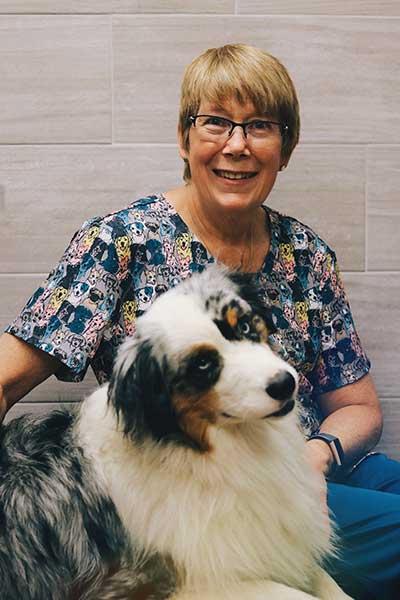 Laura D. Shafer, DVM

Co-Owner
Dr. Laura graduated from the New York State College of Veterinary Medicine at Cornell University in 1984. She is originally from Long Island, but has been living the dream in the sunny southern tier since 1987. The Shafers have two daughters—Sara attended Ross University and will be graduating as a Doctor of Veterinary Medicine class of 2017 and Kristen is currently studying at the Stony Brook University School of Medicine.
Dr. Laura retired from the New York State Department of Education's Board for Veterinary Medicine, and serves on the faculty advisory committee for the SUNY Delhi Veterinary Technician program. She enjoys family time, reading, crocheting, and agility training with her Aussie. She tempers Jeff's winning Ohio State ways as an avid NY Mets fan. She loves spending time at their vacation cabin in Maine, the annual beach "frog contest" (feel free to ask her about it if you care to—just don't be in a hurry), and all things Disney.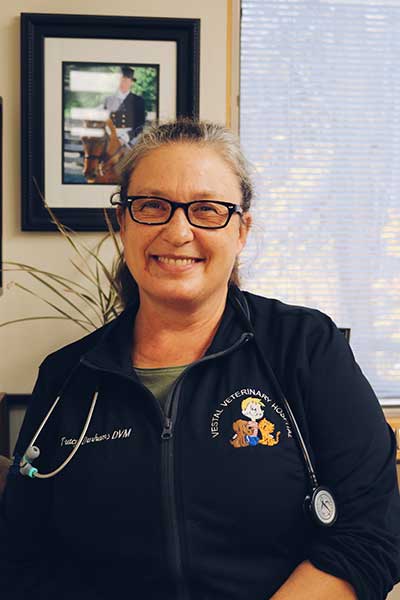 Tracy Durham, DVM

Associate Veterinarian
Dr. Tracy enjoys working with exotic pets large and small and once served as a consultant for The Binghamton Zoo at Ross Park. When not at the hospital, Dr. Tracy is a nationally recognized equestrian. Her champion horses, Voluntario and Emperor, have recently been joined by Drake. When not practicing veterinary medicine, Dr. Tracy can be found enjoying local theater.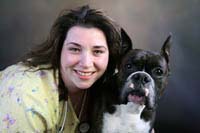 Dyana Fichera, DVM

Associate Veterinarian
Dr. Fichera graduated from the New York State College of Veterinary Medicine at Cornell University in 2001. She is originally from Dutchess County but has been in the Finger Lakes region since 1995. Dr. Dyana joined the staff in 2004 and was the pioneer in developing and instituting our Emergency Clinic. Her passions are in critical/emergency care, surgery and health maintenance. She balances this as a wife to John and a household full of pets and teenagers! When not at the hospital you will find her supporting the athletic and academic accomplishments of her four children.
Dana C. Stewart, DVM

Associate Veterinarian
Dr. Stewart joined the Vestal Veterinary Hospital in 2012 after graduating with a Doctorate of Veterinary Medicine from Ross University. The strength of her medicine and skill set finds its roots in nearly a decade of experience in veterinary hospitals as a technician prior to Ross and externships at the Veterinary Emergency and Referral Group in New York City and Veterinary Specialty Hospital in Raleigh North Carolina. In addition to supporting our general medical services her professional interests extend to emergency and critical care. Dr. Stewart enjoys sharing her Binghamton home with two dogs (Charli "the island dog" and Kija) and two cats (Lilu and Meso).
Suzanne M. Smith, DVM

Associate Veterinarian
Dr. Smith is native to the greater Binghamton area and received her veterinary degree from Michigan State University. She joined the team at Vestal in 2013 after supporting our practice as a relief veterinarian for several years. Her specialties include general practice, emergency care, surgery and an unrivaled level of compassionate care. She shares her free time with partner Carrie, daughter Emerson, two dogs (Ollie and Papi) and three cats (Honey Bee, Kiki Dee and Mrs. Peabody).
Nichole M. Baker, DVM

Associate Veterinarian
Dr. Baker grew up in Highland Falls, NY where her passion for animals was kindled and led her to the Cornell University Animal Science program. After obtaining her Veterinary degree from Ross University and a clinical year in North Carolina she headed back to Upstate New York, joining our practice in 2014. Dr. Baker shares her home with feline companions Bean, Midge and Otto and Jack Russell, Marti. In her spare time she enjoys horseback riding and volunteering at a local animal shelter.